Steam statistics for nym
as of 29.09.2023, composed by steam-tools.net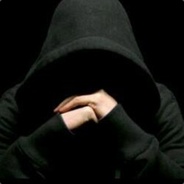 11.09.2003
Joined Steam on
4.09.2023
Data last updated
Only 0 unplayed Games? That's barely 0%!
You must have missed a sale.
37% of all Steam games are never installed.
You should therefore buy at least 0 more Games
0
Days spend on each game
Time since joining steam
Since you created your account
175,736 h have passed.
Based on your Playtime you spent
0 % of your time gaming on Steam.
Thats 0 h each Day. While on average you spend 1,1 h a day eating.
Total playtime

Achievements
Rarest achievement

Accurate Description
Purchase the "Forever And Ever" Earth upgrade - Many Angels died to bring us this acceleration...
unlocked 17.09.2015 15:54 in 'AdVenture Capitalist'
Oldest achievement

The Unstoppable Force
Kill four enemies within a single round
unlocked 20.05.2015 15:09 in 'Counter-Strike: Global Offensive'
Newest achievement

More than Shipwrecked
Finish the game.
unlocked 17.09.2015 16:02 in 'Estranged: Act I'
Most worthless achievement

Serious Citrus!
Purchase 100 Lemonade Stands
unlocked 17.09.2015 15:54 in 'AdVenture Capitalist'
Achievements unlocked per week in the last 6 months
0.05
Achievements per day
0
minutes playtime per achievement
These stats where brought to you by:
Thank you for helping paying the server bill by not using Adblock